We have some new FOS (UK) items for sale. For information about these and other items you can buy, please read on…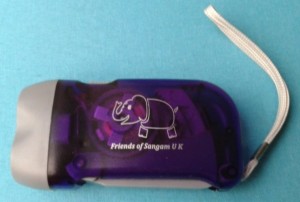 Kinetic Torches in Blue, Pink, Purple and Red (size 5 x 3 x 10cm).
Price £2.50 (No running costs!).
Postage is £2.80 for up to a box of 12. The size of a torch means we have to use the small package rate even for one torch.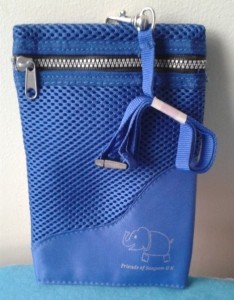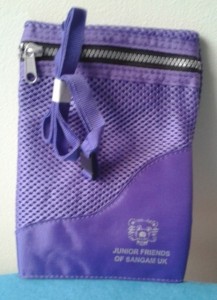 Neck purses (17×12 cm)
Purple with the Junior Friends logo and blue with the Sangelee logo. The neck tie has a clasp which allows you to thread it through belt loops too.
Price £2.00 plus postage at 65p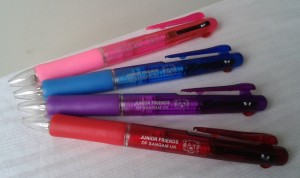 We still have a few pens available.
Price £1 each plus postage at £1.50 for up to 12 pens or a stamped addressed envelope for one.
To purchase any of these items please send your order with a cheque made payable to Friends of Sangam (UK) to: G Shepherd, 73 Springfield Road, Southwell NG25 0BS or you can email any enquiries to gill@shepherdathome.com.