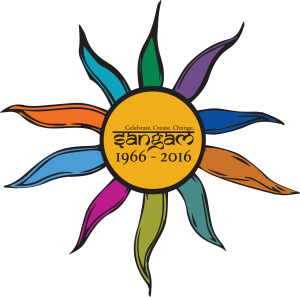 Visit the Elton Campsite, Nottinghamshire between 15-16th October 2016 and you might see a massive celebration!
As Sangam turns 50 that weekend, Junior Friends of Sangam (UK) will be celebrating in style, bring your Brownie, Guides or Senior Section members to celebrate this moment in Sangam's history.
When: The weekend will run from Saturday 15th at 10.00am until Sunday 16th at 3.00pm. You can come for the weekend or for a day visit.
Cost:  £7.00 per day for Indian activities and a badge plus £10.00 per person for camp. Supper and breakfast provided for campers
Who: Brownies upwards with a leader, for day visits and Guides and Senior Section may camp.
Contact: Susan Westwood- susanpwestwood@hotmail.com for more information.
More detail and application form can be downloaded here!